Review on INNISFREE BRIGHTNING PORE SLEEPING MASK Night Mask.
Moisturizing, Whitening & Pore Conditioning Night Mask
Innisfree Brightening Pore Sleeping Mask.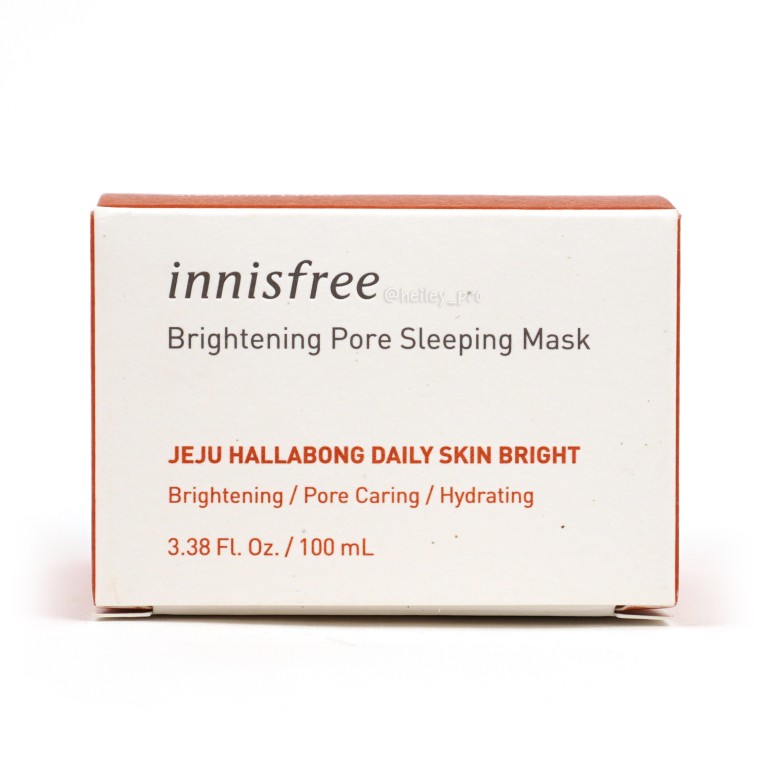 The mask has a whitening effect and fights skin pigmentation.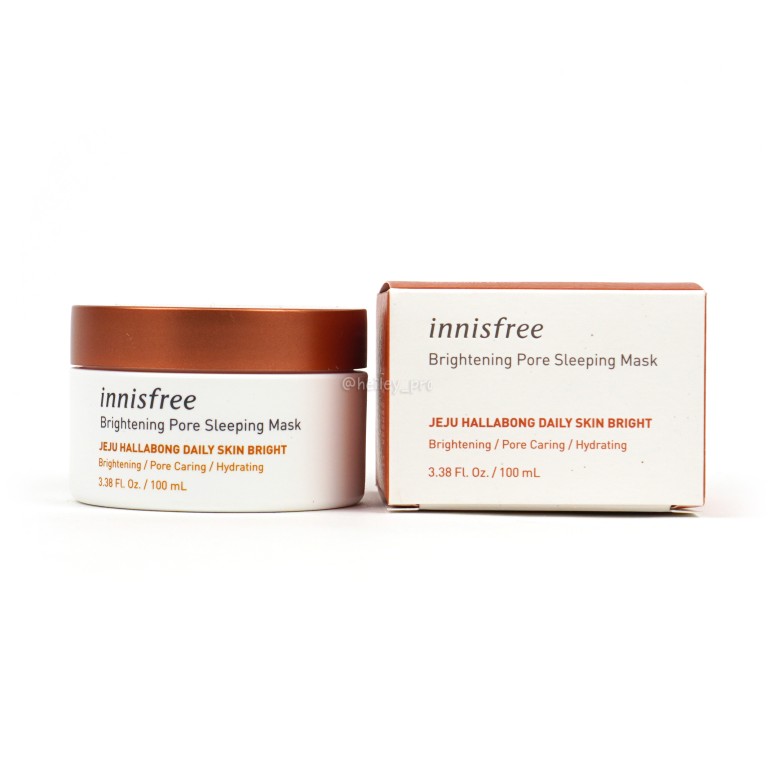 The mask is said to contain Jeju Hallabong mandarin peel extract to cleanse, whiten and elasticize the skin.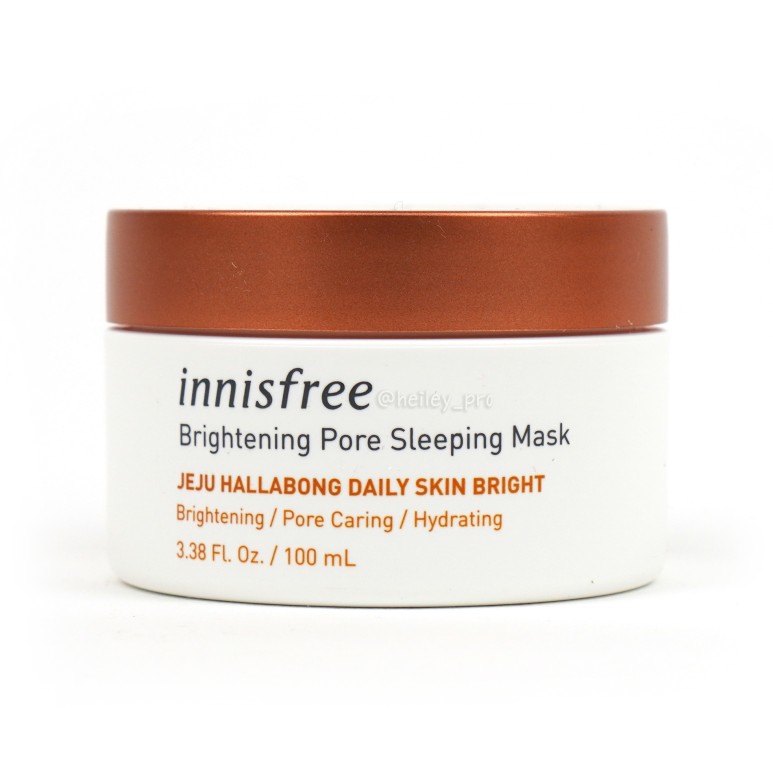 In addition, the composition contains derivatives of vitamin B3, which is responsible for controlling skin melanin and C and B5, which saturate the skin. Also included in the composition of hyaluronic acid deeply moisturizes the skin.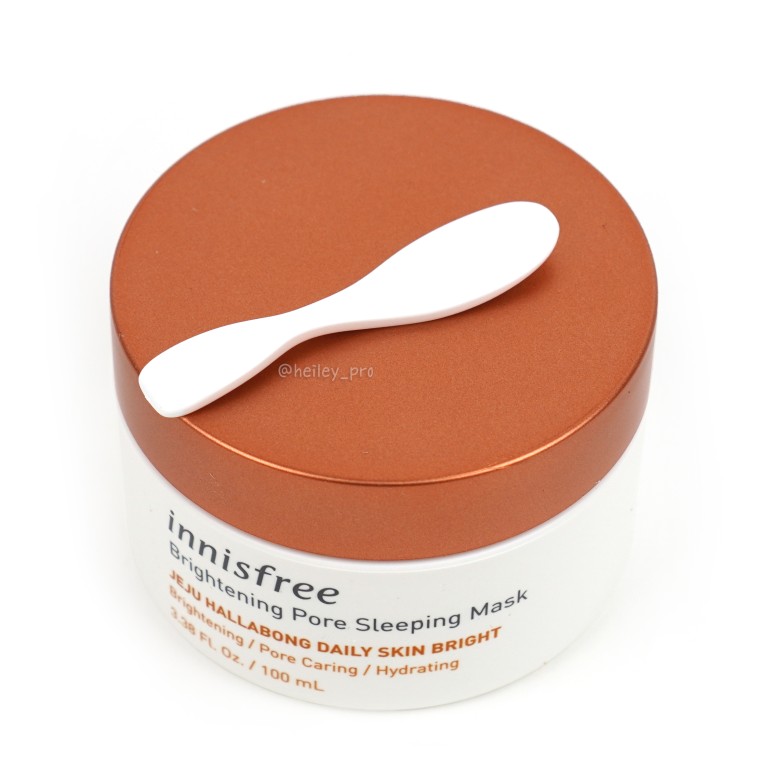 Having opened the package, you will notice that a special spatula is included with the mask.
There is another additional cover under the cover.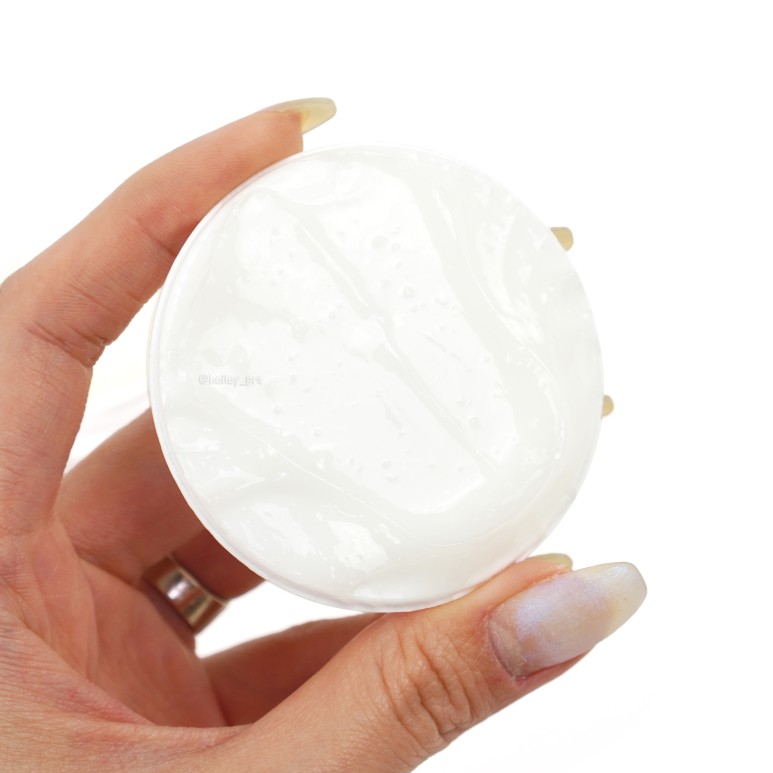 Examining the lid, it seemed to me that there was something in the mask that looked like granules.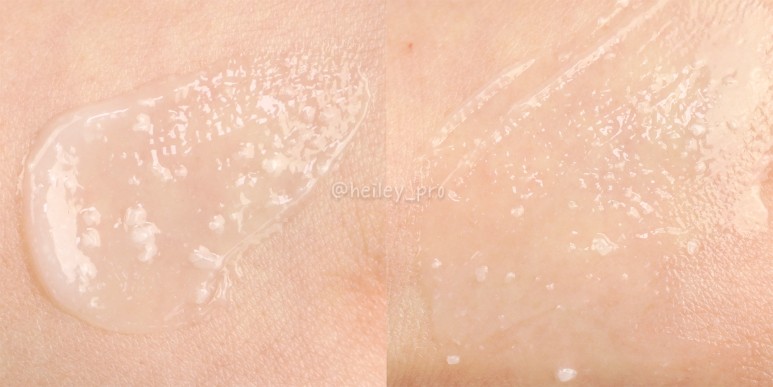 They melt slowly when applied to the skin and are quickly absorbed.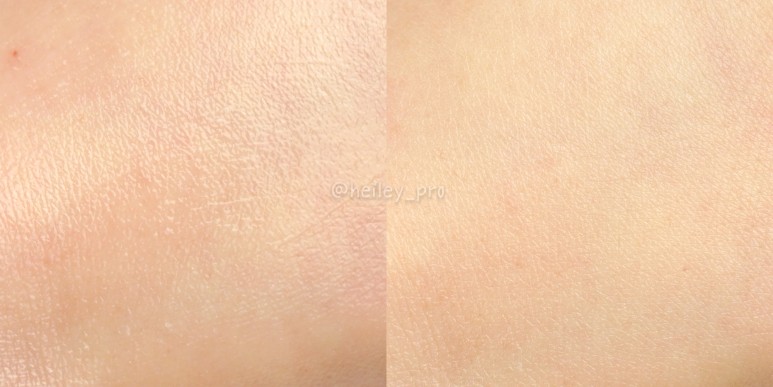 The mask does not leave a sticky feeling on the skin, gives the skin a soft feeling of hydration. It is said to help soothe and soften dry skin areas.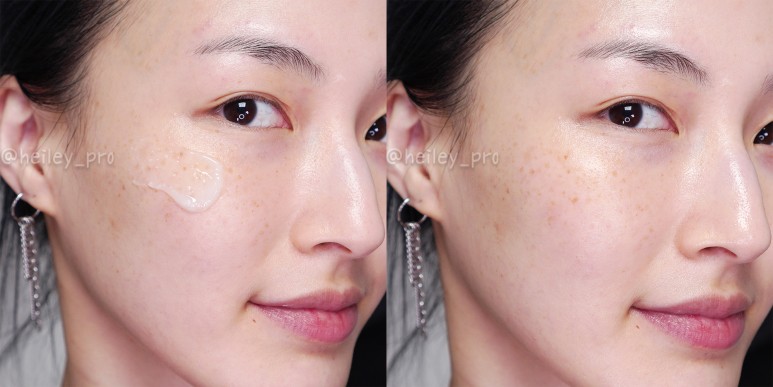 I tried applying a mask to my face. I like how she refreshes the skin.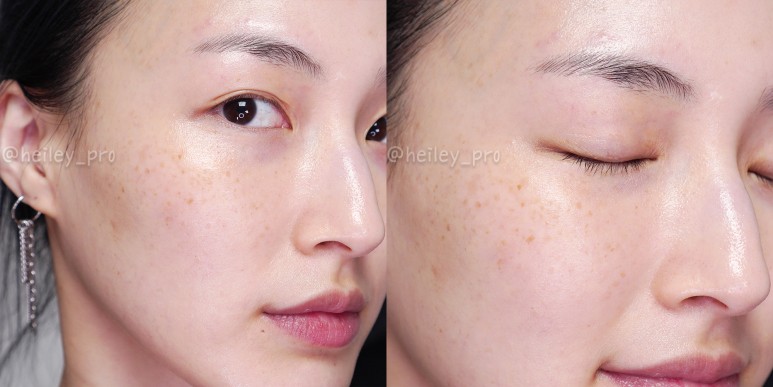 The day after using the mask, I felt soft and smooth. After several days of use, my skin is noticeably softer. My skin tone has lightened a little. I recommend trying this product if you are looking for a night mask that will whiten and moisturize your skin. Make sure to try the Innisfree Brightening Pore Sleeping Mask😊